Torque Video Systems specializes in the management and monitoring of broadcast quality of service, providing cost-effective solutions and versatile applications to digital television networks and video transmission operators worldwide.  Torque's products and solutions enable operators to evaluate and monitor their network architecture, present valuable insight into viewer experience, and help to reduce OPEX.

 Torque Video Systems


 @torquevideotv
Danny Wilson, CEO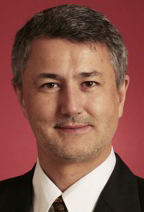 Danny Wilson began his management career at Hewlett-Packard, Canada. He was the Business Manager of HP's Communication Measurement Division, responsible for the introduction of the MPEGScope Transport Stream Analyzer and the world's first ATM/B-ISDN Test System. He later went on to HP Japan, where he established and managed its Asia Business Centre – leading the development of the world's first multi-port network monitoring system, implemented throughout Japan by NTT.
Having since moved to Singapore, he founded Pixelmetrix Corporation and Torque Video Systems, to develop innovative solutions and services for the broadcast networks and television operators worldwide.
In 2007, he was appointed to the ITU-T/IPTV-FG Performance Monitoring/Quality of Service workgroup, during which he served as the Editor for two years. He also served as a member of the IPTV workgroup in Singapore, and appointed Chairman of the Media Production, Content Distribution, Digital Advertising, Immersive Media Research Committee, at the Singapore Infocomm Media Master Plan 2025.
His contributions to several broadcast publications include IPTV and End-to-End Monitoring editorials, as well as a glossary of IPTV jargon. With the advent of Over-the-Top TV (OTT), he also published a white paper on QoE/QoS Metrics for OTT Television to address the fundamental understanding and practices for managing delivery quality.
Wilson is a frequent speaker at broadcast technology conferences and educational conventions in North America, Europe, Middle East and Asia Pacific.

 Danny Wilson